About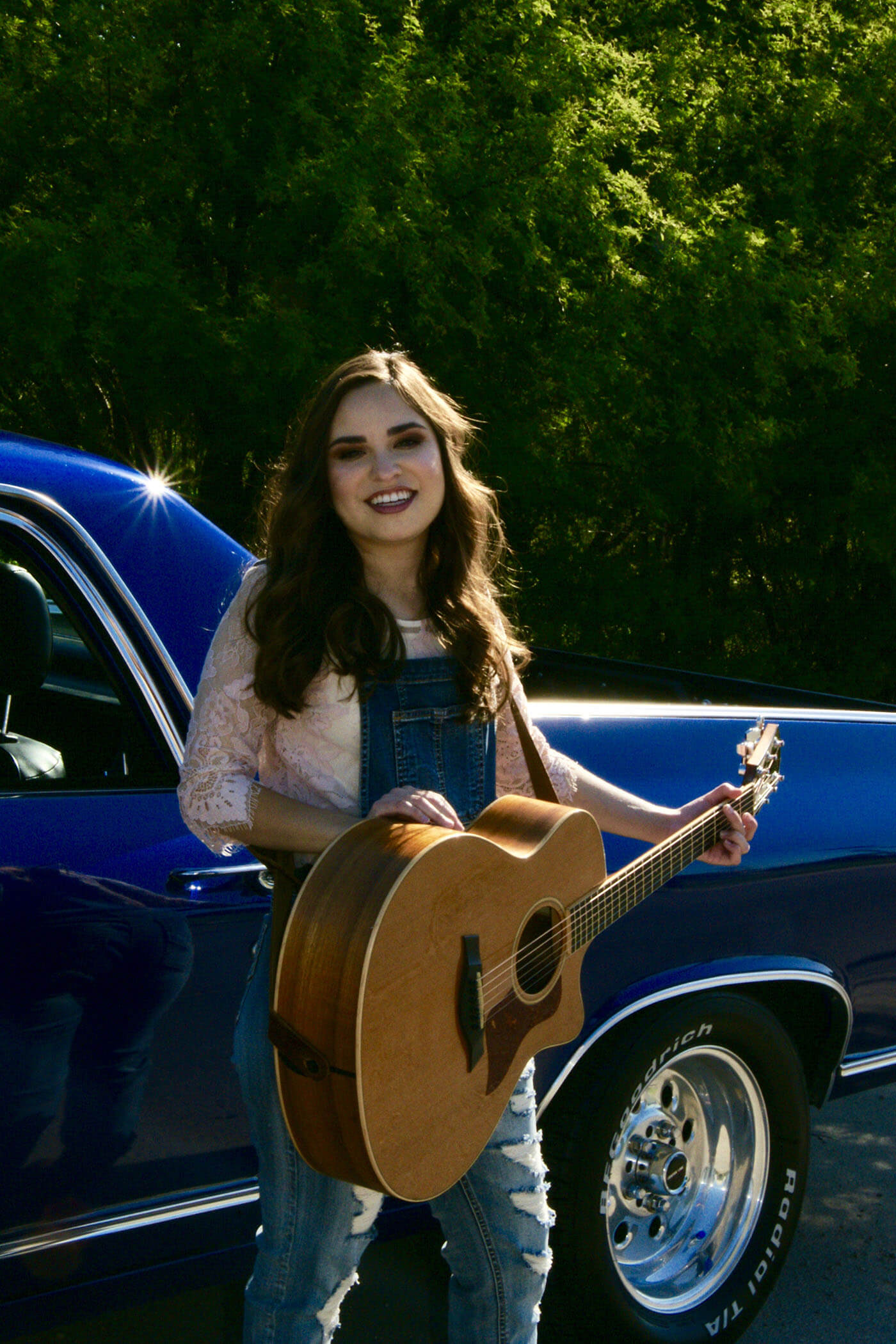 Marcy Grace is an up and coming singer/songwriter from San Antonio, Texas bringing fresh and new ideas to the Country/Americana market. She is known for her big and unique voice. This Texas girl has been playing music for most of her life and is a multi-instrumentalist playing drums, guitar, keyboard, and banjo.
In 2018, Marcy Grace won New Female Vocalist of the Year from Big Star 97. Her first single to radio, "I Wanna" reached #37 on the Texas Regional Radio Charts and was featured Top 40 on the Texas Music Pickers Spotify chart & playlist. Marcy was also chosen to perform at the Texas Music Pickers Seminar Showcase for new and upcoming Texas artists. Her single Country Livin' 101 also reached chart success, reaching #46. Marcy was also recently nominated by the Texas Radio Music Awards for Best New Female Artist.
After graduating high school, Marcy decided to pursue her career in music. She traveled to Nashville, Tennessee and played at places like The Bluebird Café, Douglas Corner, Two Old Hippies, Red Rooster, and Antique Archaeology. After meeting and networking with the songwriters of Nashville, Marcy came home to work on her Bachelor's degree in Music Industry at the University of the Incarnate Word. She since has become a member of GrammyU and ASCAP.
In 2014, Marcy released her debut album Fireworks. She's received praise from music journalist Hector Saldana, who wrote about the release of her album at the Hard Rock Café in San Antonio. Shortly after the release of her album, she was invited to sing at 3 Texas Recording Academy Grammy events. Marcy has opened up for Bart Crow, Sunny Sweeney, John Baumann, Two Tons of Steel, The Americans, and has also been invited to sing with Susan Gibson (Wide Open Spaces).
Marcy has also been an advocate for Any Baby Can foundation. She wrote "We Can" as ABC's anthem song and will be releasing a recording soon.
Two of her songs are also being considered for two different motion pictures.
Marcy is continuing to write and play with her band. She currently works as an assistant to Grammy Award winning engineer Marius Perron. She also recently graduated from the University of the Incarnate Word, Magna Cum Laude, with a degree in Music Industry.